2023 RAM 1500 Vs. 2023 F-150 in Tempe, AZ
Comparing the 2023 RAM 1500 vs. 2023 Ford F-150
There are plenty of truck options out there, so you may struggle to know which one is right for you. For a full-size pickup truck, you need something durable, strong, and capable. The 2023 RAM 1500 fits this description perfectly. For work and play, your RAM 1500 can help you with towing, hauling, and getting through rough roads and conditions. You'll also love the features this truck boasts and how it feels to be at the controls of this powerful model.
The new RAM 1500 has some good competition, however. For example, one of the foremost rivals to this truck is the Ford F-150. Now that the 2023 model is out, it is helpful to have a RAM 1500 vs. F-150 comparison to see which one you should purchase. In your research, you'll see where the RAM 1500 is the winner. You can then head to Tempe Ram in Tempe, AZ, and test drive this gorgeous, high-performing truck.
Interior Comparison
There are six RAM 1500 trims to choose from. Each one offers some unique features and has some special elements waiting for you. The interior makes your rides pleasant and enjoyable. You'll love the gorgeous trims and materials inside. Four of the six trims have leather seats. There is also active noise-canceling, allowing you to have a quiet ride in any environment. You'll love the panoramic sunroof, too, not to mention the amazing 19-speaker sound system. There is a lot of storage space, too. For instance, you can place your belongings in the upper and lower glove compartments and the center console. There is also in-floor storage. LED lights line the door pocket storage.
There are fewer Ford F-150 trims with the 2023 model than what the RAM 1500 has. There also aren't as many storage options in the F-150, and it lacks in-floor storage compartments, too.
2023 RAM 1500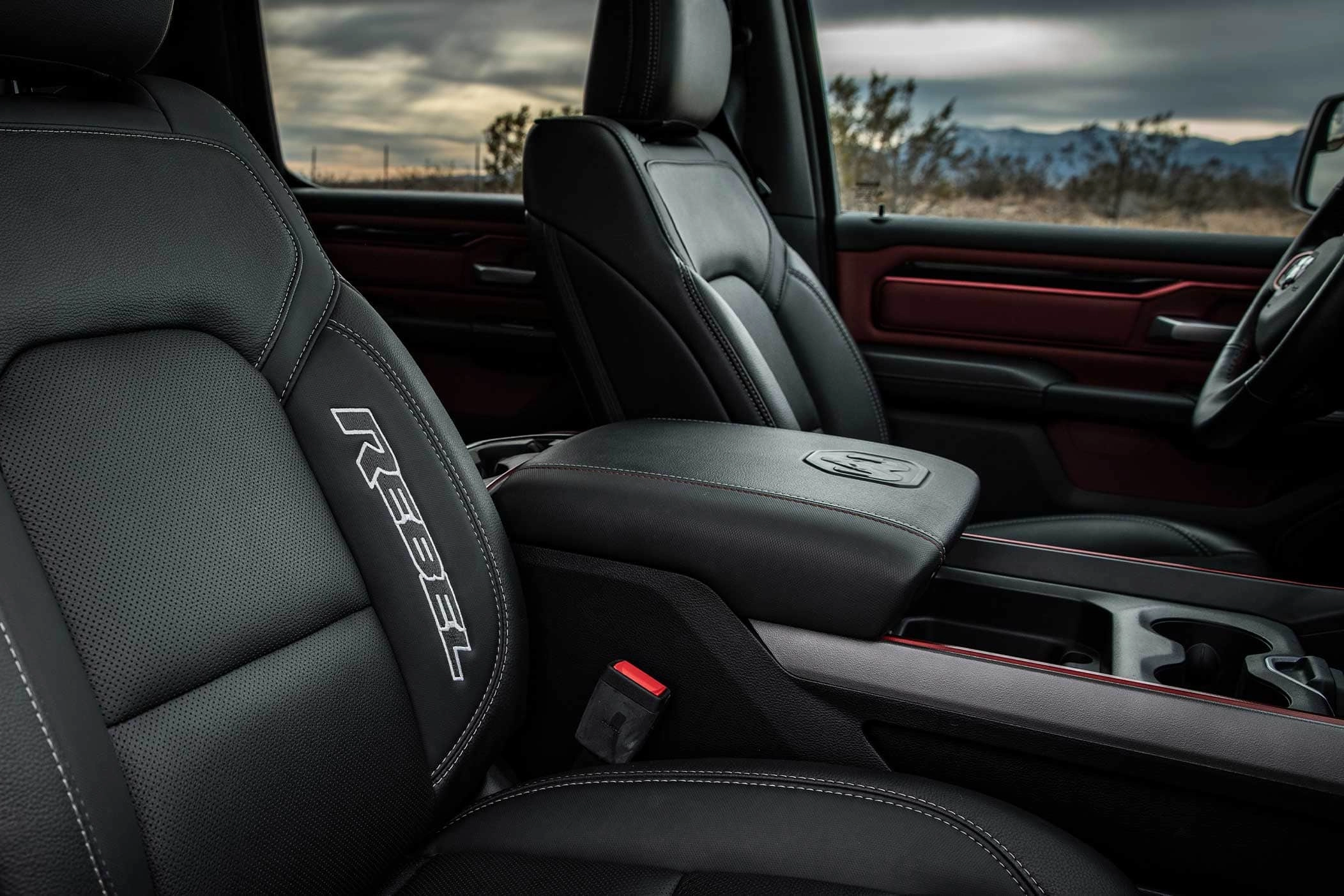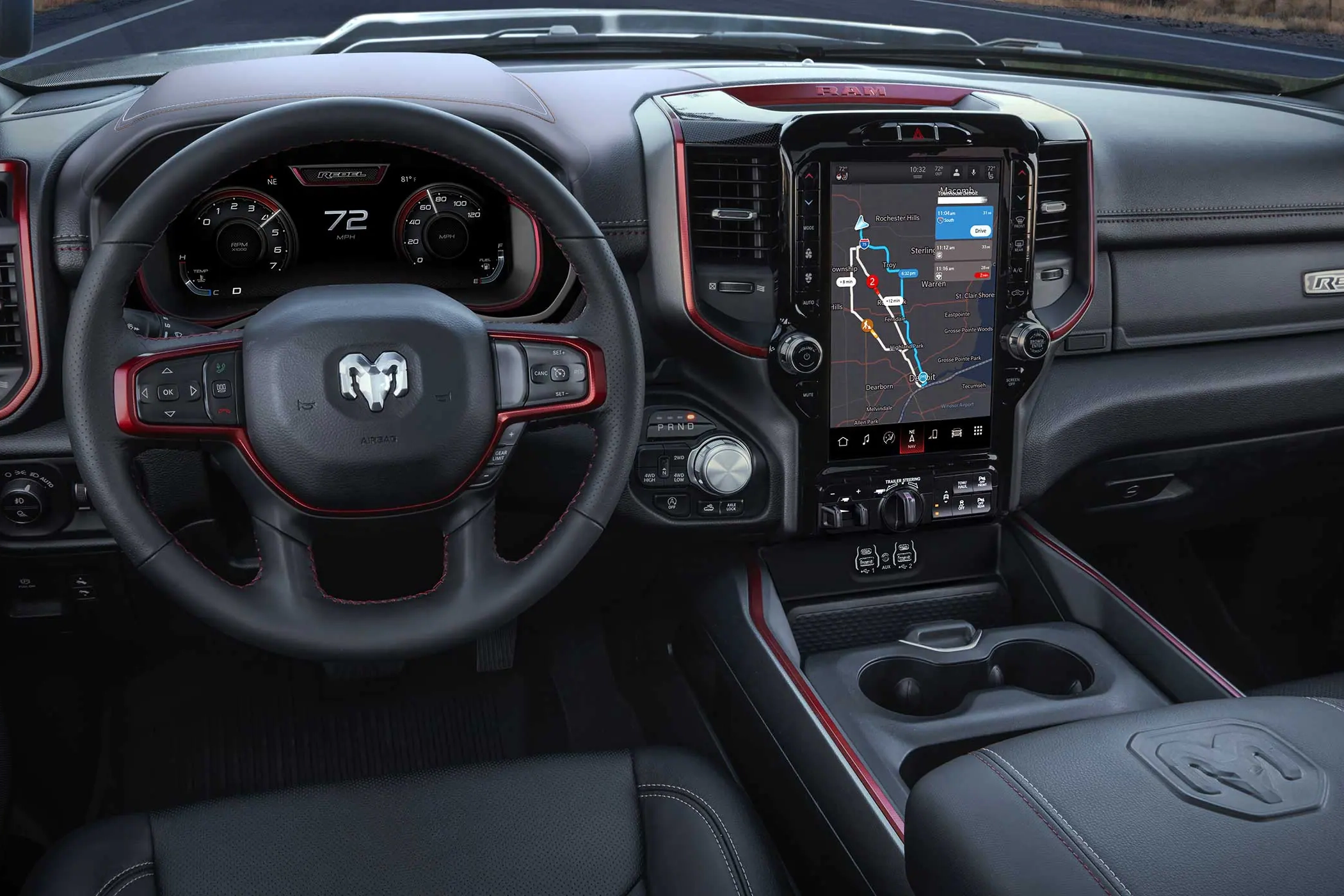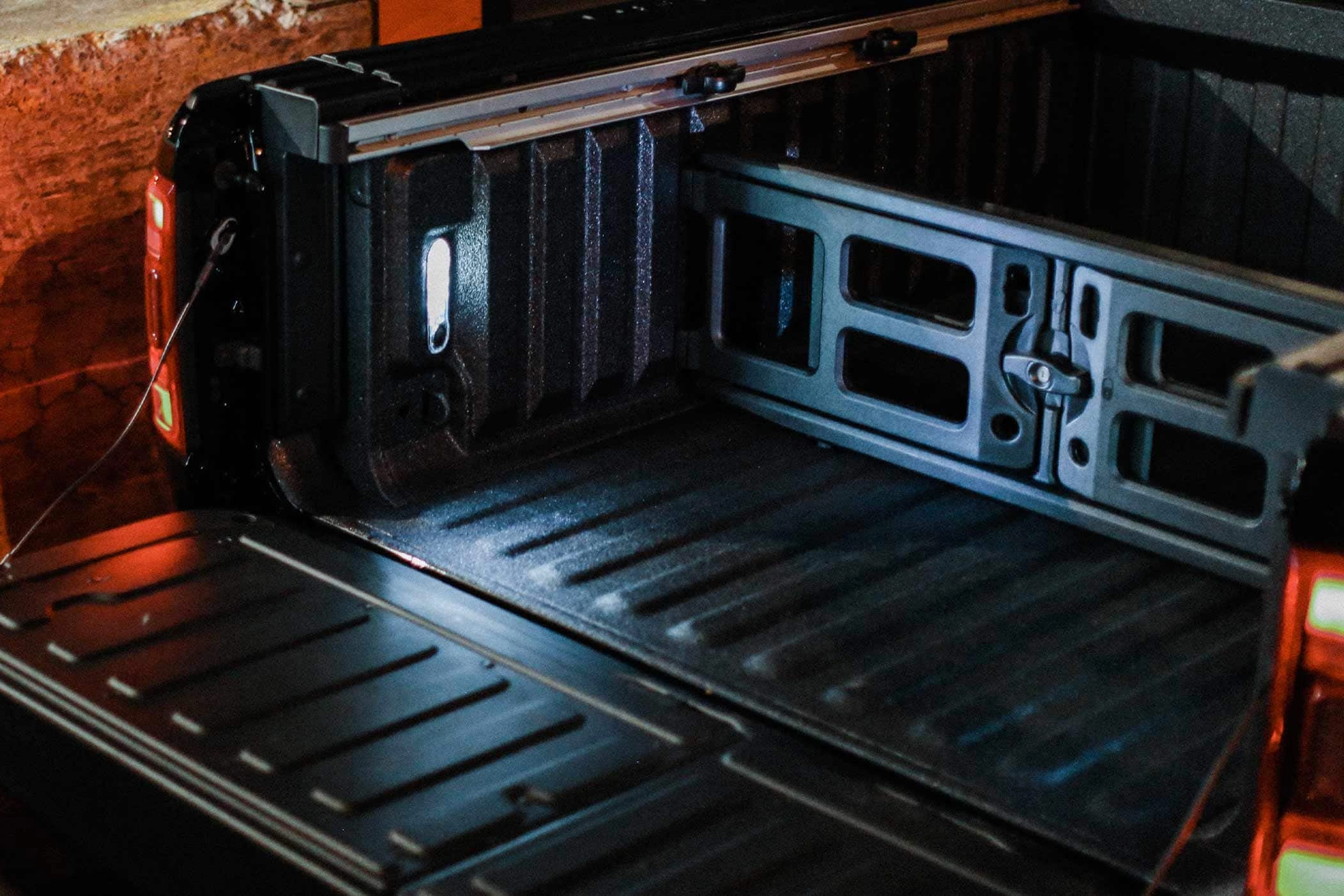 2023 Ford F-150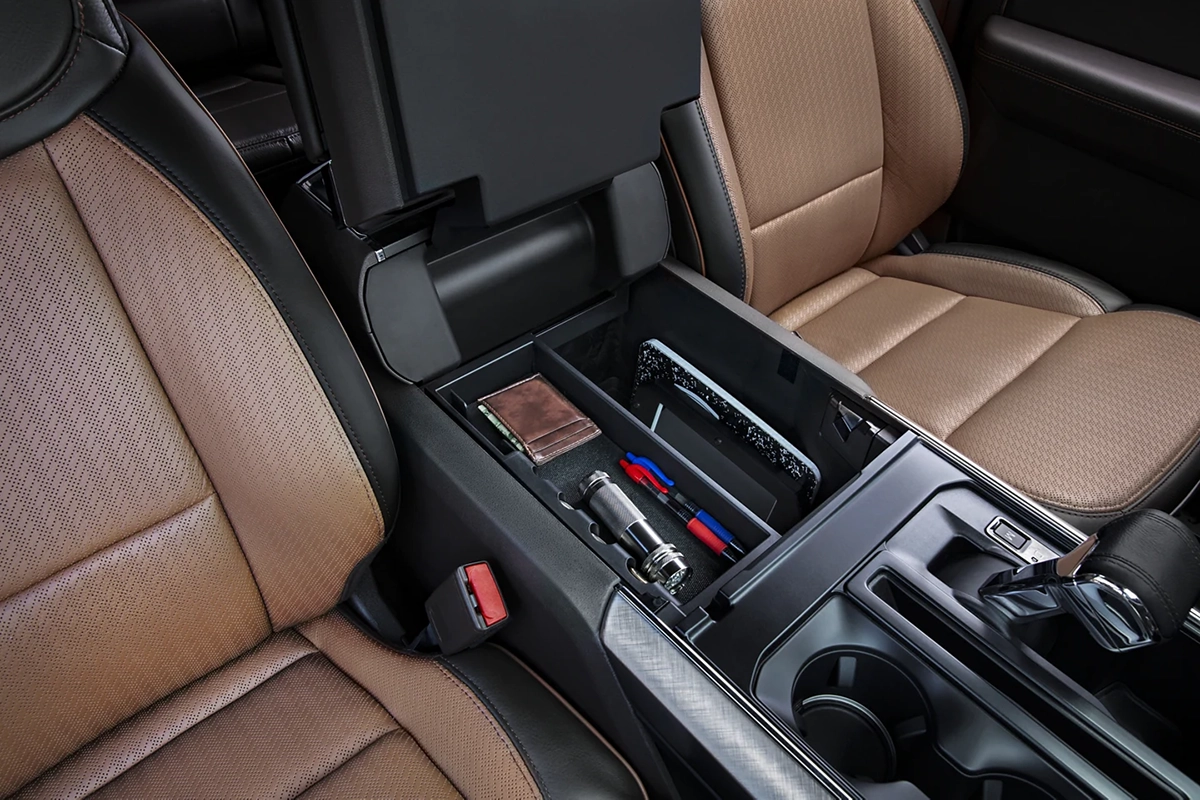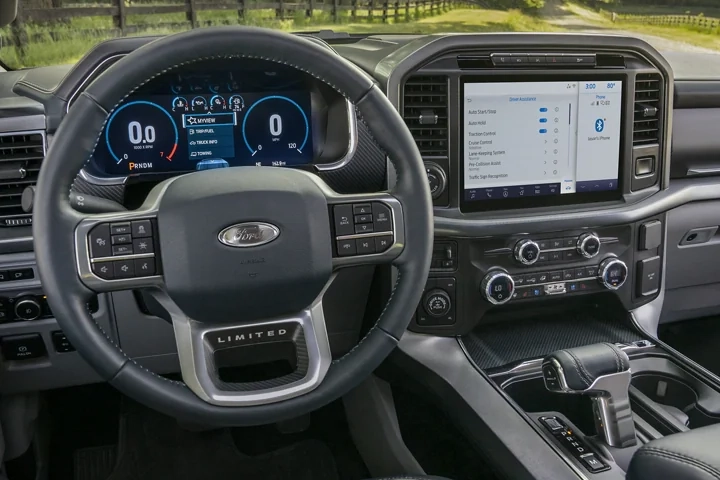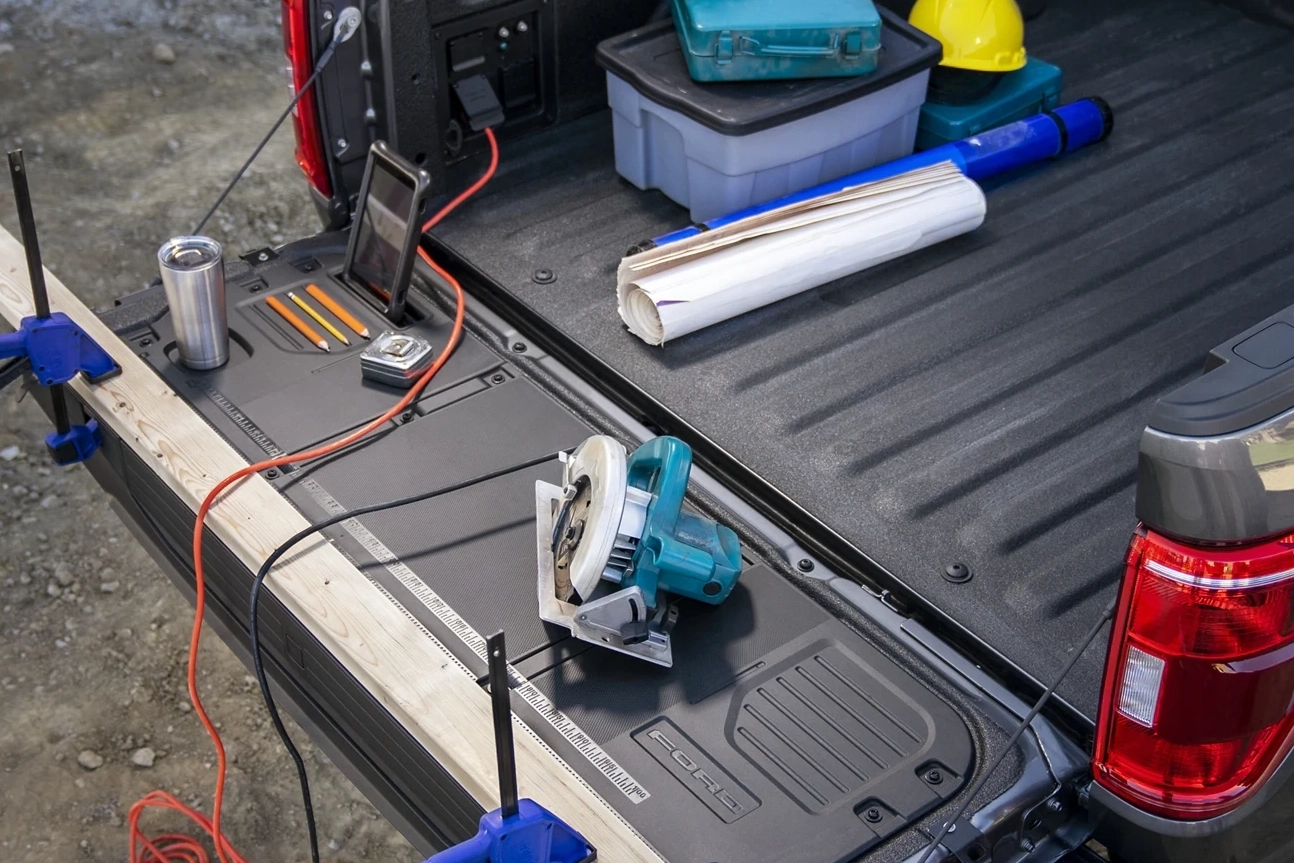 Performance Comparison
You have high expectations for your truck. In fact, the best truck models have powerful engines that don't have trouble getting you up to freeway speeds or traversing difficult roads in Tempe, AZ, or anywhere else. The 2023 RAM 1500 has both V6 and V8 engine options, and each of these has an eight-speed shiftable automatic transmission. First, there is a touch 5.7-liter Hemi V8. The V6 makes 260 horsepower. A diesel engine is also available, though it is expected to go out of production at the beginning of 2023.
The 2023 Ford F-150 has several engine options. However, its V6 engine is less powerful than the RAM 1500s as it only produces 250 horsepower.
Safety Features Comparison
Safety should be at the top of your list when you review these two trucks. As you drive in and around Tempe, AZ, and everywhere else, you need to have peace of mind that your truck can protect you and keep you safe. The features on the RAM 1500 will help you avoid accidents and injuries, too. It comes with blind-spot monitoring, rear cross-traffic alert, automatic high beams, and adaptive cruise control.
There are some helpful features in the new Ford F-150 too. It doesn't have automatic high beams as a standard feature, however. The same is true for blind-spot monitoring.
Find the 2023 RAM 1500 in Tempe, AZ
RAM vs. Ford is a common comparison in the world of trucks. A lot of people look at these models when it is time to go shopping. In this case, you can review the 2023 RAM 1500 and the 2023 Ford F-150. Both trucks are powerful and have a lot of handy features. You'll love being at the wheel of either vehicle. But as you closely compare the two, you will see that the RAM 1500 is an even better selection. It has more safety features, power in the V6 engine, and interior comforts that the F-150 lacks. You need to come to Tempe Ram in Tempe, AZ, today and shop for a model.