2023 RAM 3500 Vs. 2023 Silverado 3500 Near Sun Lakes, AZ
Comparing the 2023 RAM 3500 vs. 2023 Chevrolet Silverado 3500
For your toughest duties — either at work or play — you need the most reliable vehicle possible. This is where a full-size heavy-duty truck comes in handy. This type of vehicle has the power and strength to tow and haul heavy loads. The right model will also perform well on the roughest roads and in the most difficult conditions. For the best heavy-duty truck around, you need to give the 2023 RAM 3500 a close look. There's a lot to like about its capabilities and features.
When you shop for a new RAM 3500 near Sun Lakes, AZ, it's helpful to compare it to similar models. One of its rivals and chief competitors is the 2023 Chevy 3500. It, too, makes your hardest chores a little easier. However, as you look at both of these trucks, you will find that the RAM 3500 outperforms its Chevy counterpart. You should then shop for one at Tempe Ram in nearby Tempe, AZ.
Interior Comparison
Because you'll spend so much time in your truck, it needs to be comfortable and have convenient features to enhance your experience. You'll love being in the driver's seat of the RAM 3500. Your passengers will also enjoy what this truck offers. First off, the Crew Cab of the RAM model gives you 40.9 inches of legroom in the front and 40.2 inches in the back. The Mega Cab offers 40.9 inches of legroom in the front and 43.1 inches of legroom in the back. The Super Cab Trim is spacious. It has 43.9 inches of front legroom and 33.5 inches of back legroom. Meanwhile, the Chevy 3500 Crew Cab has some more legroom than the RAM model, with 44.5 inches in the front but about the same amount of rear legroom.
However, the RAM 3500 has some advantages over the Chevy 3500 when it comes to interior features. For example, it comes with a 12-inch frameless digital gauge cluster with two dozen menus. There's a digital rearview mirror, a rear-facing camera, and trailer reverse steering control. You'll also like the beautifully designed interior and the comfortable seats, with the availability of leather in some trims. The Chevy 3500 has fewer of these features available as standard features.
2023 RAM 3500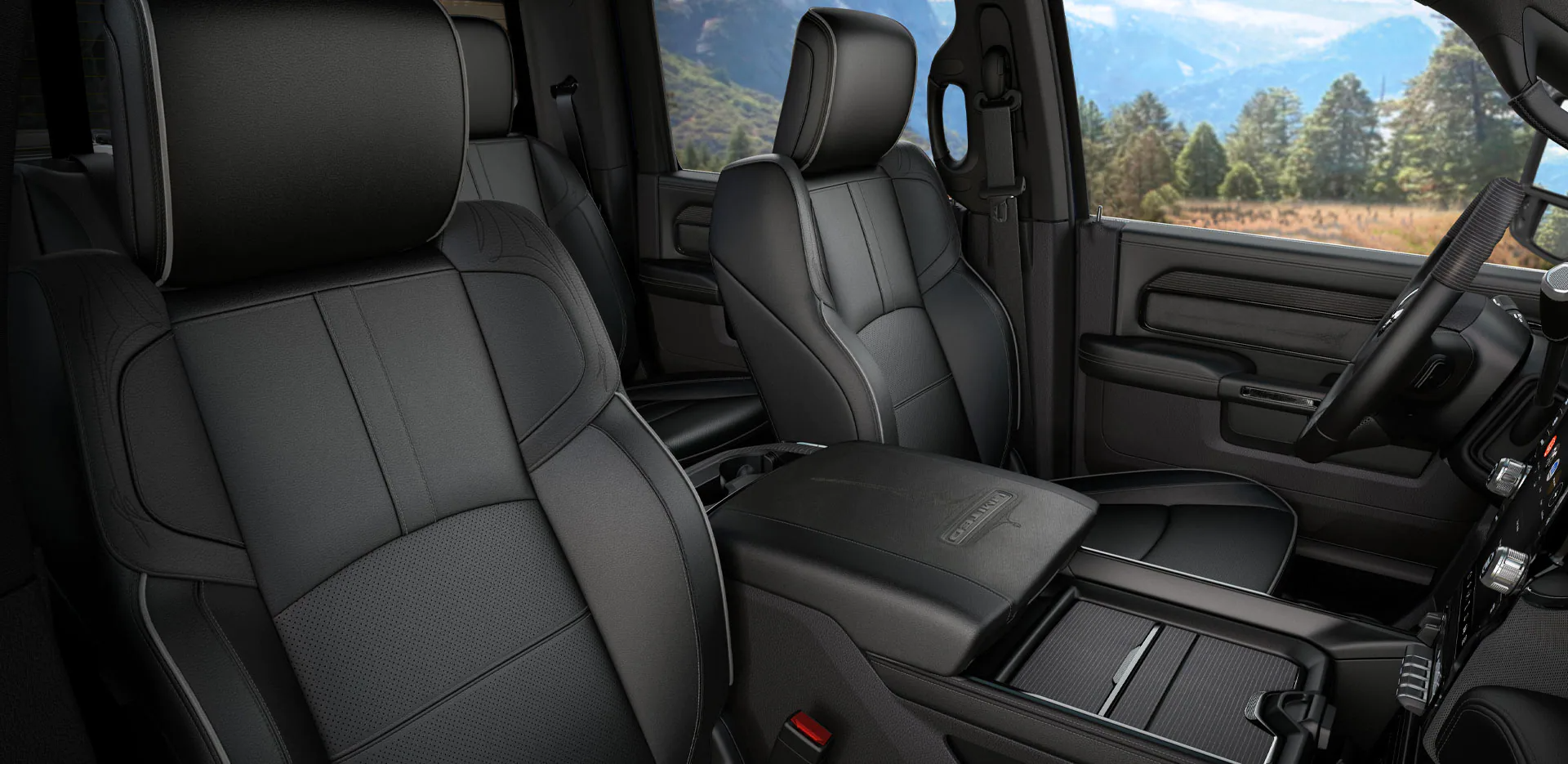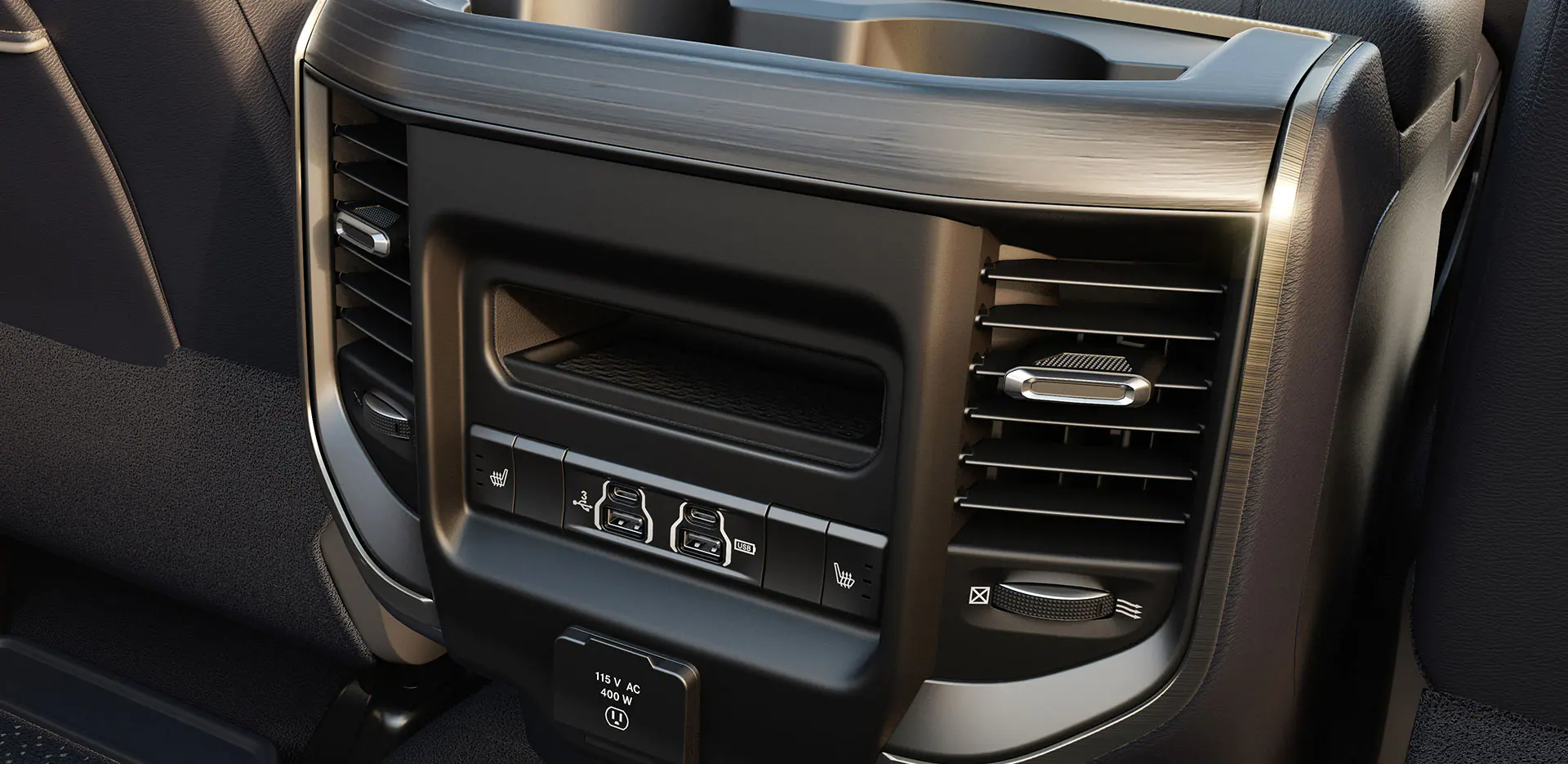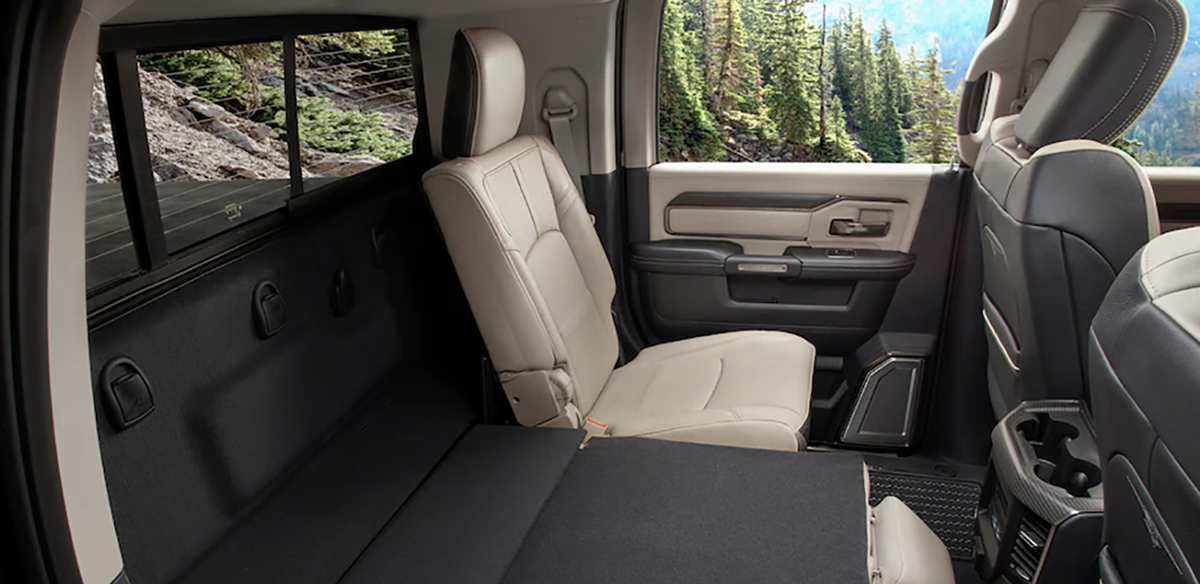 2023 Chevrolet Silverado 3500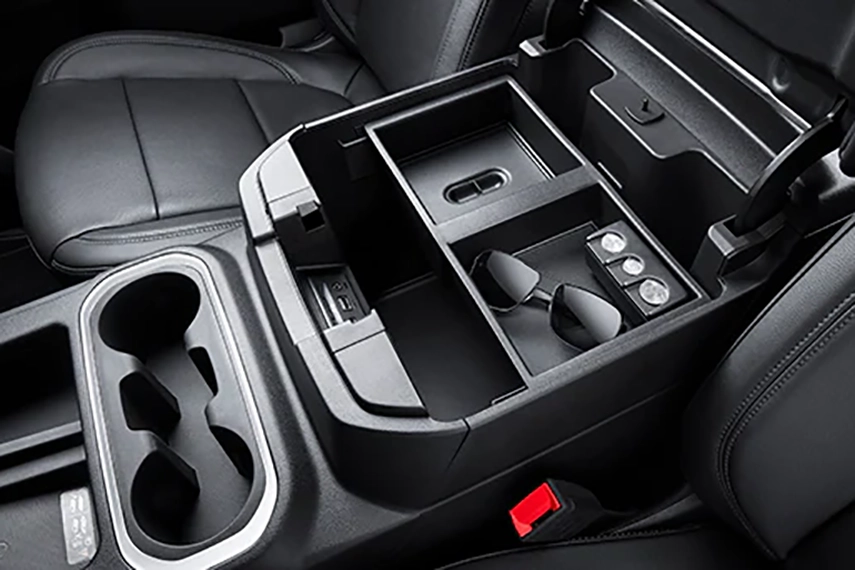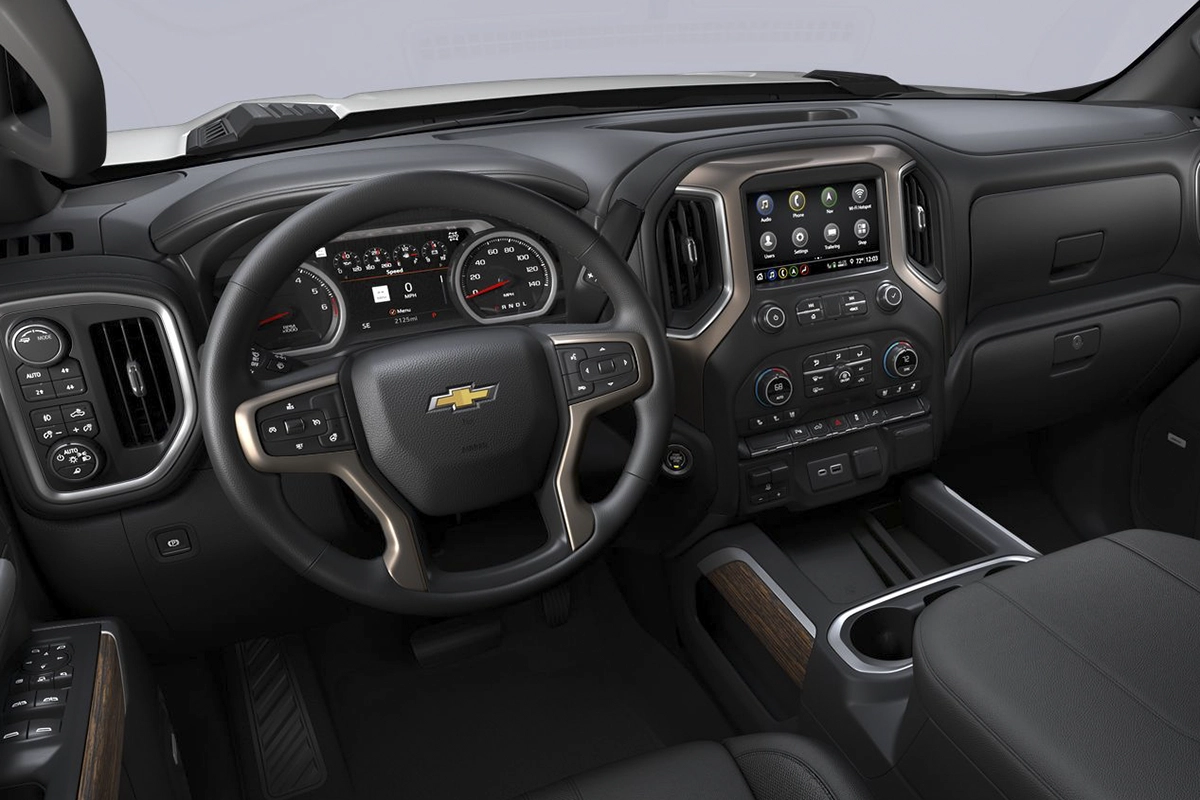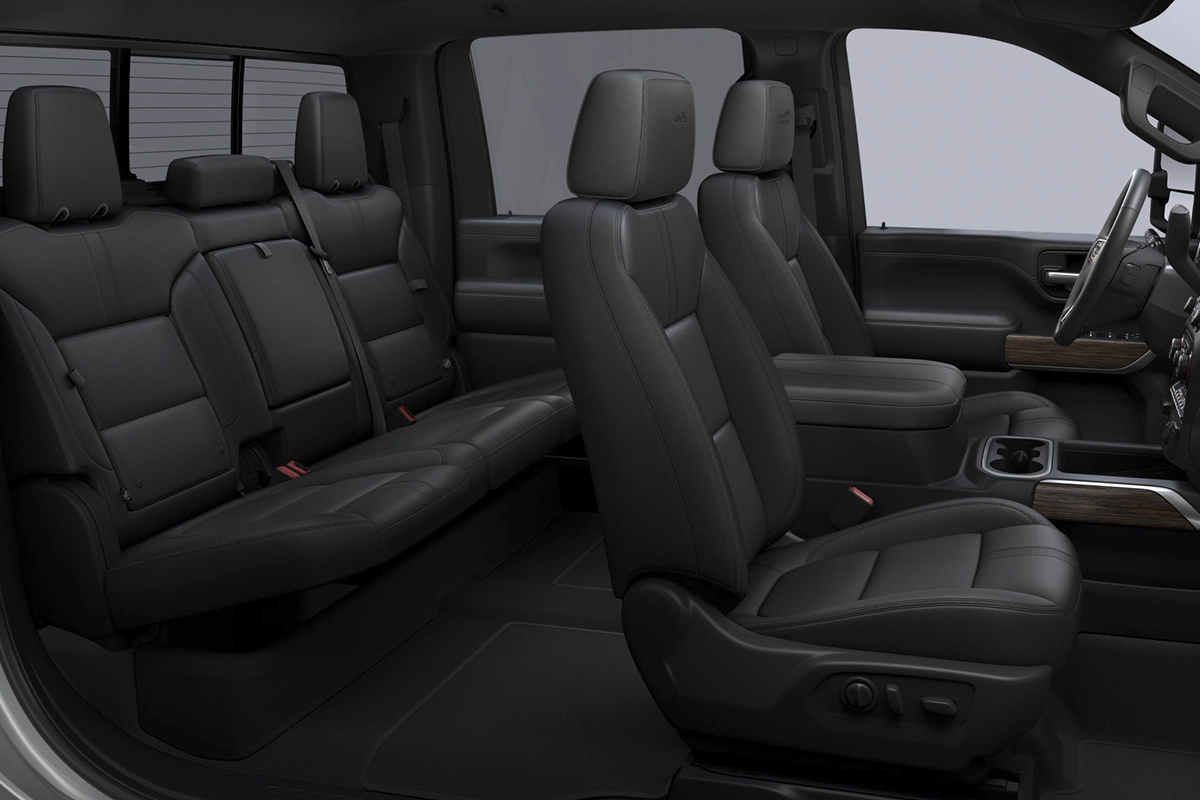 Performance Comparison
Here's where you'll take an eager look at the RAM 3500 vs. Chevy 3500 comparison. After all, as you drive near Sun Lakes, AZ, or anywhere else, you need to rely on a powerful engine to take you where you need to go. There are three engine options when you choose the RAM 3500. You can get a 6.4-liter HEMI V8 that makes 410 horsepower and 429 pound-feet of torque. There is also a 6.7-liter Cummins standard-output turbo diesel engine that makes 370 horsepower and 850 pound-feet of torque. You can also opt for the 6.7-liter Cummins high-output turbo diesel engine that generates 420 horsepower and an incredible 1,075 pound-feet of torque.
The Chevy model is powerful, too. However, it's not quite up to par with what the RAM boasts. Its max torque is 910 pound-feet.
Safety Features Comparison
Your safety matters more than everything else as you drive near Sun Lakes, AZ, and other locations. Both of these trucks will protect you at the wheel and keep you safe. There are some appealing driver-assisted functions to reduce the risk of injuries and accidents. The RAM 3500 has some advantages over what the Chevy 3500 delivers. There is rear cross-traffic alert, blind-spot monitoring, automatic emergency braking, and lane-keep assist. You'll also have peace of mind knowing it has traction control, stability control, and tire pressure monitoring.
The Chevy 3500 does well in this area, too but is a little behind the RAM. It does not have emergency braking as a standard feature and lacks blind-spot monitoring.
Find the 2023 RAM 3500 Near Sun Lakes, AZ
Both of these trucks are excellent options, but when you look at the RAM vs. Chevy heavy-duty trucks, the RAM 3500 is the winner. With more safety features and a bit more power, you'll love the RAM 3500. Stop by the showroom at Tempe Ram in Tempe, AZ, today. We are a short drive from Sun Lakes.